There are many different ways to handle the complexities of a New York divorce. Often, as a divorce attorney that also offers mediation and collaborative law, I receive calls from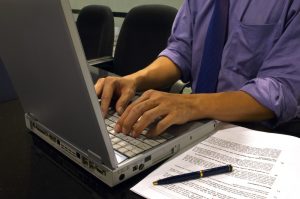 clients who aren't sure what kind of process they want to use for their marital issues. In some situations, clients may want to access my assistance for legal advice, but then they also want to use me as a mediator too. Unfortunately, this isn't an option that I can provide, because, in my view, it would potentially harm the neutral ground required for a successful divorce mediation process.
In New York divorce mediation, I find that the process works best when both spouses come together in neutral territory and discuss their issues with a third-party who is objective in the case. If, as an attorney, I met with one side of the case before mediation, then this can lead to discomfort for the other party. Some clients would even feel as though they're not getting a "fair" experience. Though, in some rare instances, it's possible for me to have a very brief conversation with one spouse before the mediation begins, however, I wouldn't give my legal advice until the person indicates that they're happy to use my service as an attorney, whether that is review attorney, negotiator or litigator.
If it turns out that the person that I speak to wants to use my services as a divorce mediator, and their spouse is willing, then it may help for the spouse I had talked to before to reveal any information he or she had shared with me one-on-one. This can "clear the air" for a mediation process.  This way each person can consent to mediate with me with full disclosure of all information. Typically, however, I will recommend that spouses interested in divorce mediation bring the other party to their initial consultation so that we can all discuss the process together. Continue reading