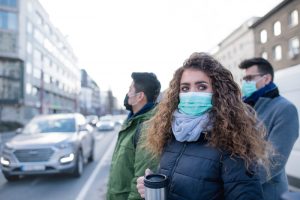 For everyone's information we are still doing business and trying our best to help people during this crisis. In difficult times such as the COVID-19 pandemic, we all still have issues that we need to face in our personal lives, such as dealing with child support and maintenance awards. The default law around child support modification indicates that either party in a case can file for a modification of child support based on:
A substantial change of circumstances
That income has changed by 15% or more
That three or more years has elapsed since the last support order
These default requirements apply unless the parties agreed that they would opt out of options 2 and 3 in a written agreement. If the parties have changed from the default with a written agreement, the language of that document would highlight in which circumstances a modification can be sought.
Before the coronavirus pandemic, it was clear that you could file a request at any time if you had one of the circumstances that would normally apply to the parties to get a child support modification. If a modification was granted, the law is that it would be retroactive to the filing date in court of the petition of application for child support to be modified. This basically means that if you filed for child support to be changed on December 1 and then the court case was decided on February 1 in your favor, the amount due would be recalculated backwards from December 1 (the filing date) forward. Continue reading ›