For some time lately, I've been publishing articles, as bullet point guides as quick resources from articles about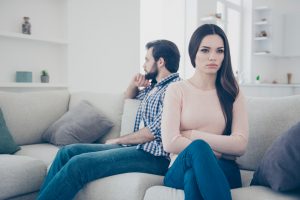 divorce litigation I have posted over the year.  These guides are intended to be a quick resource regarding some of the nuances involved in divorce litigation. If you've been considering divorce proceedings yourself, you may have found that it can be quite difficult to understand how the process works. Any kind of divorce can be a complicated experience, but litigation is often particularly stressful because it's such a complex and emotional way to end a marriage.
These bullet-point guides aim to give you quick and convenient information about some of the most challenging aspects of a divorce litigation procedure. In this final divorce litigation bullet guide, we'll be finishing our series with a discussion of post judgement modifications, and what it means to vacate a divorce.
Enforcing and Modifying Divorce Terms
Even in amicable divorce cases, issues can often arise with the final judgement of a case that need to be addressed by the Supreme Court. As a divorce attorney in New York and Nassau County, I frequently work with clients who need help both enforcing and modifying all kinds of agreements following a divorce judgement: Continue reading ›