If you've been following my blog for a while now, you'll be familiar with the bullet point series I publish from time to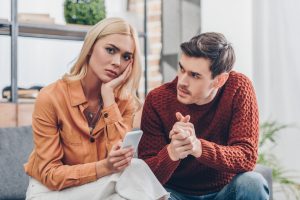 time. These cover everything from child custody lawyer tips, mediation insights, to information about divorce litigation. Today, we're carrying on with the divorce litigation bullet points, providing an insight into issues like serving summons, and deciding whether divorce is the right choice.
I often find that divorce is a complicated and emotional experience for all parties – no matter how their relationship might be coming into an end. Sometimes, understanding the processes that you need to go through when getting divorced can make the experience a little less stressful and the right choices clearer.
Serving Summons in New York Divorce
As I often remind my clients, while there are certain differences to New York divorces compared to cases in other states, these procedures often follow the same basic steps of most lawsuits. A plaintiff spouse who is filing for the divorce needs to either serve a summons and complaint on the other side together or provide the other spouse (the defendant) with a summons with notice that describes the nature of the lawsuit. Continue reading ›