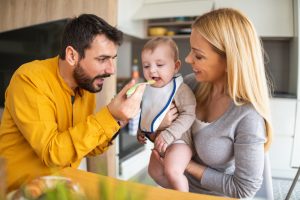 Welcome back to this bullet point guide series on child support.
If you've been reading through these quick articles on my blog, you'll know that I'm curating information from the articles elsewhere on my blog from over the years, to provide an easy way to find answers to your child support and family law questions.
In this guide on child support so far, we've covered a wide number of issues, ranging from when it's appropriate to expect to pay support beyond the guideline limits in New York, and what it means to apply equitable estoppel in paternity cases to prevent a DNA test.
In this section, we'll be looking at the complexities of deciding which parent should have the right to claim a child as a dependent in a child support case. We'll also address remarriages, and the impact they might have on a child support order. Continue reading ›