Over the past few weeks, we've taken a look at the process of New York divorce mediation, in which parties work together to come up with an agreement regarding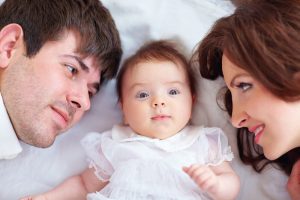 many issues that would otherwise be decided by a judge. Last week, we discussed the fact that a New York divorce mediation can include terms that cover the custody of minor children, and provided an example where the court upheld a parties' agreement although it was later contested by one of the parties.
It is important to note, however, that courts retain discretion in determining New York child custody issues. So, while the parties to a New York divorce are free to come to an agreement between themselves regarding child-custody matters, if the court determines that the parties' agreement is not in the best interest of the children involved the court can set aside the agreement.
There are two common ways this situation arises. The first is during the judge's initial review of the parties' agreement and the second is if one of the spouses requests a modification to the child-custody agreement after the court has approved the agreement and the divorce is final. Once a child-custody agreement is approved, courts will not modify that agreement unless there is a substantial change in circumstances and the party seeking modification can show that modification is in the best interests of the children. A recent case illustrates a situation in which a court found that each of these elements was met and, thus, modified the agreement.