Mediation represents an excellent opportunity for parties in a divorce to settle their issues using negotiation, rather than litigation in front of the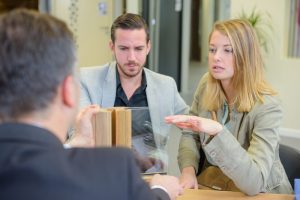 family or supreme courts. In the right circumstances, working with a divorce mediator such as myself could also mean that you get to maintain more control over what happens with your divorce, as you can come to an agreement that can be drafted and sent to the courts for approval. However, there are many different kinds of mediation available in the world of family law, and it's important to decide which option is right for you before you get started. My last blog was about the positives involving caucusing in divorce mediation. In this article I will point out some of the counter considerations.
I, and other divorce mediators like myself, can offer clients the opportunity for caucusing in mediation, in situations where it may be appropriate. In divorce mediation with caucus sessions, each party will have the chance to take a moment away from the joint session so that they can discuss an issue with their divorce mediator in private. Crucially, this isn't an opportunity for either party to get exceptional legal help from their mediator or guidance on what to do next. Instead, caucusing moments can be used to gain clarity on a situation, or discuss what might be possible if a specific negotiation path is suggested.
Usually, when clients come to me in search of an experienced divorce mediator, they're looking for someone to help them with their negotiation that they both feel as though they can trust. For the most part, to this point, I and the people that I work with have engaged in mediation without caucusing. I have felt that this keeps all information out and in the open, rather than causing one party to worry about what the other says behind closed doors. Mediation often works best when both parties feel comfortable with the idea that their mediator is neutral and objective. However, if both parties in the divorce are comfortable with the idea of caucusing, then the solution can offer a range of benefits too. Continue reading