It's common for couples to think of separation agreements and divorce as two separate options when it comes to ending a marriage. When you decide that your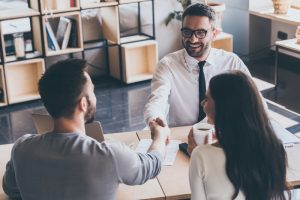 relationship can no longer continue as it is, you may choose to draft a separation agreement to determine how you and your ex-spouse will live your lives outside of the marriage. A separation agreement isn't just an alternative to a divorce. Indeed, it's possible to go ahead with a divorce or full dissolution of a marriage once your separation agreement has been drafted and signed. What's more, by entering into a separation agreement, you may find that the divorce procedure itself is more amicable, straightforward and simple.
The formation of separation agreements is a kind of negotiation that takes place usually outside of the court setting.  The settlement document that we enter into after mediation sessions is in most instances a separation agreement.  Most of my mediation couples choose to and can get an uncontested divorce immediately after entering into the separation agreement.  Separation agreements can also be made outside of the mediation setting through lawyer to lawyer negotiations or lawyer to opposing party negotiations if the other side chooses to represent themselves.
Like the mediation process during a divorce, the concept brings both parties together for a discussion of crucial concepts like equitable distribution, spousal maintenance, parenting time, and more. For many people, separation agreements feel a lot less stressful than a standard divorce. The court will not be involved in the preparation of the separation documents. What's more, the couple will be able to maintain more control over their negotiation, without the consistent input of the courts. With the help of the lawyers, couples drafting a separation agreement can come to terms on what they would like to happen when their marriage ends.
Separation Agreements & Uncontested Divorces