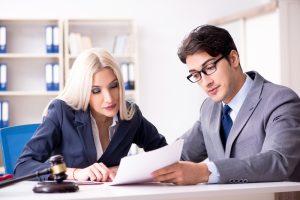 Marriage is more than just a commitment, it's a legal contract, tying your life and assets with that of another person. Unfortunately, this means if you decide to split ways with your partner, there are sometimes complications in navigating how to unravel the threads you've joined together in matrimony.
For many, the simplest, and most painless approach, involves working with a divorce mediator, to come to important legal agreements with your soon to be ex. The right New York divorce mediator can be an incredible resource in a difficult time, offering expertise, guidance, and direction when you need it most. From my office in Nassau County, I aim to offer the specialized service residents across New York need to navigate their divorce with relative ease.
For decades, I've dedicated my practice to serving the citizens of Long Island and the New York City area, from couples in Brooklyn (Kings County), to Manhattan, Queens County, Bronx County, and Staten Island (Richmond County).
Divorce Mediation in New York City
Known as the Big Apple, or NYC, New York City is the largest city in the United States, with a population of more than 8.8 million people as of the 2020 census bureau. Comprising of five boroughs, each with their own unique nuances, New York City is a diverse and incredible space, known for it's culture, high-end technology, entertainment, and media.
This city is one of the most significant cultural hubs in the world, contributing to the evolution of science, fashion, sports, education, and politics for decades. As the home of the United Nations, it's also an important center for diplomacy.
As a resident of Suffolk County, with an office in Nassau County, I built my career and legal practice around serving the citizens of Long Island and New York City's many boroughs, offering both divorce litigation and divorce mediation services to couples ready to find their new path in life.  Now I have expanded to be a virtual divorce mediator in New York.
Here are some of the reasons why New York City citizens choose my office to handle their divorce mediation needs.
A Long-Standing Focus on New York and Long Island
Since my admission to the New York State bar in 1999, my focus has always been on supporting the residents of New York, Long Island, and the many New York City boroughs, as well as the surrounding areas. New York has formed the linchpin of my career, and I have spent years navigating its various court rooms and legal environments.
The New York State Supreme Courts in the City, located in regions all across Brooklyn, Queens, Manhattan, Staten Island, and the Bronx, have been the setting for various cases I've handled related to matrimonial cases, and divorce. The Family courts of New York City, distributed across the five boroughs, are where I've assisted countless couples with child custody, family offense proceedings, child support, and more.
My intimate knowledge of these courts can be extremely valuable to the clients I serve across the region. I understand the unique nuances and processes used by the legal counsels of each location, and can help each client prepare to present their case, or issue documents to the courts following mediation. It's this knowledge that has turned me into a useful resource for all New York City residents ready to explore the benefits of divorce mediation.
Flexibility with In-Person and Virtual Mediation
In the past, divorce mediation was a process handled primarily on a face-to-face basis. Now, clients often find themselves in need of a more flexible approach. While my office in Jericho County offers a warm and welcoming environment where clients can discuss issues with me in person, I understand that not every couple will be able to attend sessions face-to-face.
As such, my office has evolved in recent years to offer clients a range of ways to manage mediation proceedings. For residents of New York City (or anywhere in the State of New York for that matter) who don't want to commute to Jericho, Nassau County, or struggle to find the time in their day for travel, I offer virtual mediation sessions. Conducted over channels like Zoom, these sessions give clients the freedom to access support from the comfort of their own homes, without the need for transport.
For some time now, my office has catered to the needs of all residents throughout the New York City region, regardless of how far their home may be from my office. If you prefer to access mediation using virtual means, we can accommodate you with ease, mediating by Zoom, and e-filing documents with the court accordingly.
A Focus on Family Law and Mediation
My journey in the legal profession began more than 20 years ago, when I was admitted to the State Bar of New York in 1999. Initially, when I hung my own shingle so to speak in 2004, I earned my family law experience within the Suffolk County Assigned Counsel Panel. From there, I honed my focus on the family law landscape, resolving to serve clients throughout New York and Long Island, in all matters related to family law.
Over the years, I have worked with countless clients from all backgrounds to solve divorce disputes, establish custody arrangements, and even address family offense cases. In the last decade, starting in 2012, I have also focused on developing my own divorce mediation practice, and now virtual divorce mediation, founded in my belief that this process can offer clients a fast, effective, and amicable way to resolve divorce issues.
My diverse knowledge of both the litigation and mediation environments has proven to be extremely valuable to clients in New York City. I can offer a  view of the court and litigation landscape, while still advocating for the power of mediation.
A Comprehensive Approach to Mediation
Every client and couple is different. That's why my office strives to tailor mediation sessions to the needs of each party. We provide a comprehensive service, addressing everything from initial discussions to complex negotiations and final agreements. Some of the couples I work with even come to me after trying litigation, to see whether mediation may be an appropriate alternative.
I often find once these clients discover the benefits of divorce mediation, they're able to resolve their issues with their partners quickly, and effectively. Of course, disputes and challenges can arise. In these instances, my litigation experience, and training in mediation can be invaluable.
I can use multiple methods to support my clients, ensuring both sides have a chance to speak their mind, and explore solutions to complicated problems. I have used methods such as:
Evaluative mediation: During evaluative mediation sessions, I play a more direct role in guiding my clients. I can examine the strengths and weaknesses of each parties case from a legal perspective, and help them understand the realities of the situation, should their case go to court. This often leads to the development of settlements that mutually benefit both parties.
Facilitative mediation: In facilitative mediation sessions, I focus on ensuring effective, valuable communication between both parties. Using methods like open ended questioning, I help each individual to talk through their concerns, and explore potential solutions. The result is often a more valuable discussion, and longer-lasting resolutions.
Interest-based negotiation: With this approach, my focus is often on addressing the concerns and needs of both the parties involved. I ensure each side has a chance to identify their specific needs and interests, so everyone can work together towards an effective solution. The result is an outcome both parties feel comfortable with.
In some cases, a blend and variety of approaches may be necessary to ensure the situation is resolved as quickly and effectively as possible.
Your New York City Divorce Mediator
Though I believe mediation can be a powerful strategy for parties seeking divorce, it comes with its own unique challenges and nuances to consider. Choosing a knowledgeable and reliable divorce mediator, familiar with the New York City landscape, can be crucial to success.
I strive to offer clients a service they can trust, combining objectivity with professionalism and personalized support. If you're ready to begin your journey into mediation, my office can work with you every step of the way.
If you would like to explore the divorce mediation options available to you in New York City, you can contact my office via this website, or over the phone, to arrange an initial consultation session with your partner. We look forward to your message.