We're back for another instalment of this bullet point guide for child support.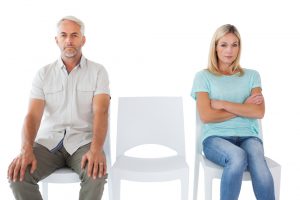 If you've been following this blog for some time, you'll know that I post both full articles, and bullet guides designed to offer support for people considering divorce and family law cases. It can be difficult to know where to start when you're approaching divorce, but it's important to ensure that you do consider all of the major issues that might affect you and your family.
In this guide, we're looking at child support, and the way it's paid to a custodial parent. This portion of the child support guide will discuss the options parents might have to make decisions through mediation and agreements made outside of court.
Using Child Support Mediation
Divorcing parents often have a lot more to consider than divorcing couples without children. When parents divorce, they need to think about the needs of the child in terms of things like child custody, and even financial support. Some couples will hand these decisions over to the court, as they feel unable to choose what's fair themselves. However, some couples choose to suggest certain outcomes to the court after discussing their issues in mediation.
I've worked with various clients who have addressed the concept of child support during mediation. They may attempt to decide how much child support should be paid to the custodial parent themselves, using the guidelines enacted by the state legislature. In mediation, with my help, a couple can discuss their options in a safe and objective environment.
During a divorce mediation session with a couple, we can discuss various aspects of child support, including how long and how much a parent may need to pay. We can also look into add on expenses, on top of the basic guideline amounts for things like education fees, or medical expenses.
I often recommend that parties use a review attorney to ensure that they can discuss their needs with a separate legal representative outside of the mediation or agreement. The review attorney will be able to ensure that the parent is keeping the best interests of themselves and hopefully their children in mind.
Through mediation agreements, it's possible to present the court what the two parties involved in the divorce consider to be "fair" for child support purposes. This can make it easier for the court to sign off on the case without requesting the presence of each party in court.
Will Courts Accept Mediated Agreements for Child Support?
In many cases of divorce, the court will simply accept the suggested order, provided certain required formalities are observed, from the two parties based on the separation or divorce documents they deliver at the end of their mediation. This can save the couple a lot of pain, heartache and time when it comes to making crucial decisions. However, whereas with a standard divorce, the courts only have the best interests of both parties to consider, a case involving a child is more complex.
Even if the agreement suggested by the two parties in a divorce involving child support follows the formula available for suggesting the guideline amount, the courts will need to thoroughly assess the situation before giving an order. The courts are always required to keep the best interests of the children in mind when making these orders.
While a couple going through a standard divorce can draft and submit uncontested papers, and usually get approval from their local New York Supreme Court, the courts will always have the final say over what happens when children are involved. Both parties may still need to appear in court to discuss their case with the judge or magistrate.
Though getting approval for agreements drafted about child support, for unmarried couples in mediation can be more complex than getting approval for divorce agreements, most agreements that are properly drafted are ultimately approved. This is usually the case when the courts have carefully considered the best interests of the children and can show that they're putting those interests first.
Although it can take time to sort through child support considerations in a mediation environment, many couples find that this process is much more appealing than leaving the decision of what's going to happen after a divorce completely in the hands of the court. Though the court does maintain final say over what happens, an agreement made in mediation can help couples to feel more in control of their future.
Does Mediation Help with Child Support?
Mediation can be a powerful tool for divorcing and non-married couplers that need to come to terms on what might happen after their relationship ends. It's possible to agree on a range of terms and considerations this way.
I regularly act as a neutral third-party for both parties in a mediation session for child support, particularly in the context of a legal separation or divorce. Some couples can find this process very helpful and appreciate that it can save them time and money on completing their divorce.
However, while a lot of people benefit from mediation, it will not be the right solution for everyone. If a couple cannot settle upon an agreement they feel works for them and is in the best interests of the child, they may have to have the issue addressed by the court.
Having the right support during mediation is often the most important part in making sure that the experience goes smoothly. I work as a review attorney for individuals going through mediation with another mediator where I can offer guidance as an attorney. But, for couples that want to work with me together I can be their neutral mediator.
To learn more about the topics covered above, or to arrange a mediation session, you can contact my office to schedule. Get in touch through our contact form or on 516-333-6555 for a free initial consultation of up to 30 minutes. Mediating couples should attend the consultation together.