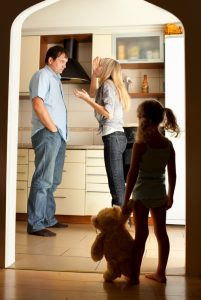 When a relationship comes to an end for any couple, there a multitude of issues to be addressed and factors to be considered. Each party needs to think about how assets and liabilities will be distributed between themselves and the other spouse. They'll also need to consider whether it's necessary to apply for any maintenance payments to assist with supplementing future earnings.
A settlement agreement is a legal document these parties can use to outline the plan for how the divorce or separation will be managed. Within this document, individuals can make suggestions to the court about how they plan to handle everything from equitable distribution to child custody.
In most cases, settlement agreements are created with the guidance and assistance of a professional family lawyer, with experience handling all forms of divorce and child custody law. However, there are circumstances wherein individuals may choose to create their own settlement agreement, and represent themselves when presenting this document to the courts.
This blog will discuss the points parties should consider when drafting settlement agreements consulting with a child custody lawyer, with a focus on parenting time and custody.
When is Consulting a Good Idea for Settlement Agreements?
As in all of my prior blogs about consulting opportunities, I'd like to stress that approaching any aspect of family law without the representation of a legal professional is never recommended. Ultimately, it's not advisable to represent oneself in any legal matter. This is particularly true in the family law environment, where emotional situations can often lead to rash decision making.  Also, importantly, unless someone is an experienced child custody lawyer, they most likely do not know what they do know, as is sometimes said.
While drafting a settlement agreement and presenting it to the courts might not seem particularly challenging on the surface, it can be an extremely difficult process. Parenting time and custody arrangements are something no parent wants to take chances with. Having access to the correct legal representation will give you the best possible chances of success in your case.
Notably, because parenting rights and custody are considered a fundamental right, the courts will often provide assigned counsel to parties in a case if they cannot afford to hire their own litigator. However, in circumstances where a party may not be able to qualify for a free lawyer, does not have the funds to hire their own up front lawyer in the case, chooses not to expend the funds or does not want to work with the counsel they're given, they may still choose to represent themselves. It is not recommended to represent oneself in a court case, but, certainly, if that is the choice that is being made, it is better to get legal advice behind the scenes rather than none.
Though I would never recommend self-representation to any of my clients, I do note that any individual considering representing themselves in a family law case will always benefit from consultation with a legal professional. While a consult will not provide the same level of guidance and support as a party would have with true of record legal representation, it does provide some crucial benefits.
Consulting with a family lawyer will ensure you can ask questions consistently about the issues you need to cover within a settlement agreement, and get feedback on how to avoid common mistakes. Leveraging advice behind the scenes throughout your court case will give you some of the benefits of working with an expert with years of experience in the family law space. This ensures you're not going into the experience "blind".
What Consulting Support Can Lawyers Give?
The exact level of support and guidance provided by a family lawyer on a settlement agreement can vary. In most cases, your chosen consult will not be your official lawyer in the record of the case, represent you in court, or litigate for you when a case reaches a hearing. However, they will be able to answer questions, provide guidance, and deliver consistent advice. The consulting lawyer can help an individual prepare to be their own lawyer as much as possible.
A family lawyer like myself can work with either a married parent that lives with their spouse and is separating or divorcing, or a married parent that no longer lives together with their spouse to guide them through the process of either making a settlement agreement in the form of a Separation Agreement, Stipulation of Settlement of a divorce or to petition the family court. In the case of married couples who continue to live together, most family courts would decline to review the settlement agreement, based on a lack of jurisdiction.
In these situations, married parents living together would typically need to address the custody and parenting time issues covered in their settlement agreement with the "Supreme court" in a divorce or other matrimonial case such as Separation. Working with a consultant like myself can ensure you have some insights into what you can expect from either court environment, or what kind of documentation you may need to prepare.
For divorcing parents considering the aspect of custody and parenting time in a settlement agreement, the main issues to cover will often include:
Which parent will have primary physical or legal custody over the child
Which parent will have decision-making authority, and what this entails
How the parties will communicate and collaborate on raising the child (or children)
How visitation and parenting time will be handled, and what schedule will be used
How visitation rules will be enforced and managed by both sides
Whether child support payments will be made to the primary guardian
The amount of any support payments to be paid
A consultant can discuss your requirements in each of these areas, as well as various other concepts associated with child custody and parenting law with you in depth. They can offer feedback on any amendments you may want to make to your settlement agreement, and give you tips on how to ensure the settlement moves in the right direction.
A consultant may also be able to provide insights into the kinds of details which may be commonly overlooked in a custody or parenting time agreement. For instance, you may need to identify how pick-ups and drop-offs will be managed on visitation days.
Presenting a Settlement Agreement in Court
Notably, creating and presenting a settlement agreement in court can be a time-consuming and challenging process. This is particularly true for people who choose to represent themselves. In some cases, it is possible to file an "emergency" application for child custody and parenting time, which may allow for access to quicker court dates. However, this will require the use of an affidavit to highlight what the nature of the emergency is.
If you're representing yourself, your consultant attorney may also be able to help you to prepare the petitions and papers involved with getting your case in court, either as an emergency or otherwise. Notably, divorce proceedings do require more paperwork than just the custody aspect, particularly if custody applications request temporary orders while a divorce is pending.
I always recommend any client in a family law case should always seek the representation of a family law or divorce attorney. However, if you feel compelled to represent yourself, please reach out to my office for more information on how I may be able to assist you as a legal consultant.  In coming blogs we will explore how a consultant can assist in litigated custody matters where a judge or referee needs to decide the case because the parties are unable to reach a settlement agreement.