Welcome back to our second set of bullet points for the divorce and litigation series guide. If you read my previous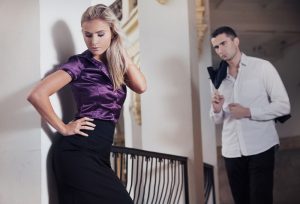 blog, you'll already know that I'm using this several-stage guide as a way to provide quick and useful information about divorce litigation to anyone who might be considering starting their own case. These guides will act as a source of quick-fire knowledge when you have questions that you need to answer as quickly as possible.
In this part of the series, we'll be looking at relocation clauses and how they work when it comes to child custody agreements made in litigation. I'll also touch on the concept of separation agreements, and when they're helpful in a divorce case.
Relocation Causes Agreed To in Divorce Litigation
Family law is made up of many complicated areas, from maintenance, to equitable distribution. However, there are few aspects more stressful for most families than deciding on divorce with custody and visitation times.
I always remind my clients that the courts of New York and Long Island are bound to do what is right according to the best interests of a child. This often means that the decisions or agreements made in a divorce or family court regarding child custody and parenting time can't be changed by a subsequent post-judgment divorce case or family court modification case unless there has been a significant change in circumstances. You will also need to show that the change to the custody or visitation agreement will be in the best interests of the child. Notably, in the linked to blog article I discussed a case where a relocation clause that was agreed upon and negotiated as part of the parties' divorce agreement was not automatically binding as in that instance the court considered that among other reasons the passage of time provided a substantial change of circumstances to merit examining if the move was in the children's best interests again.
Specifically, that case, an agreement made by a couple before their divorce may help to guide the decisions that the courts make about child custody and visitation. However, this isn't always the case. In the matter of Jaimes vs Gverko for instance, the two parties in the case had a relocation clause that permitted the mother to move within 55 miles of her partner. However, the father believed that several years after the agreement was made, the mother's decision to move required a reassessment of the best interests of the children. The court ruled that moving would not be in the best interests of the children.
Because significant changes can happen between the time when a child custody or parenting time order is established in a divorce or otherwise, and the time when a parent may decide to move to a different location with the children, every case needs to be considered on its own merits.
Are Separation Agreements Helpful in Divorce?
Separation agreements can be helpful for a number of reasons. For instance, if you're not sure whether you're ready to commit to a divorce yet, then a separation agreement can give you some time to test the waters, without forcing your hand in a specific direction. However, not all divorce cases will need to begin with a separation agreement.
If a couple decides to create a separation agreement before going ahead with a divorce, then they will have more options available to them in the future. For instance, they may decide that they don't want to get divorced anymore and can therefore continue with their marriage. Alternatively, if they decide that they do want the divorce, then they will also have the option to file for an uncontested divorce, which means that there's no need to argue about things like child support, and equitable distribution in court.
Although getting a separation agreement to assist with an uncontested divorce is often useful, it's not the right option for everyone. For instance, if the biggest dispute that you have with your partner revolves around child custody and parenting time, then it's important to acknowledge that the courts will still need to agree that your suggested strategy for looking after the children is in their best interests. This means that the judge can also reject your child custody and parenting terms if they believe they are not suitable.
Another point to note is that you can sometimes come to terms on a divorce faster if you serve papers immediately than you would if you were simply coming to negotiations in a settlement agreement first. This means that some people would prefer to go straight into divorce for the purpose of speed. The pressure put on resolution by the scheduling of divorce conferences in court with a litigation and discovery schedule can help parties resolve the cases sooner. If the parties are not able to come to a resolution amongst themselves the case has been moving through the court system already so the time for the judge to decide the case at trial will be closer at hand.
Using Stipulations of Settlement for Divorce Litigation or Separation Agreements to Answer Crucial Questions
Typically, Stipulations of Settlement for ongoing divorce cases or Separation Agreements are useful when two parties are attempting to work out their finances. For instance, if a partner has been raising children on the behalf of the couple up until now and hasn't been able to have a job at the same time, the Stipulation of Settlement or Separation Agreement could help to ensure that the needs of the family are still met as the couple moves from being married to living separate lives. Some of my clients also find that it is useful to start with attempting to enter into or negotiate a separation agreement prior to filing for divorce. At best the parties resolve the case without litigating. At least though, if we were not able to resolve the case before starting a litigated case, we usually have learned the positions of the other side and the relative strength and weaknesses involved with them. This can be powerful and useful information to help us prepare for arguments in court. However, sometimes we need the help of the court right away or we do not want to wait to get into court and start litigating right away. There are different options, things do not have to be a one size fits all situation.
While going through a litigation or prior to starting one, Stipulations of Settlement and Separation agreements are fantastic for answering any questions that you and your spouse may have. You can discuss things like living arrangements, how assets and debts will be split between you going forward, and so on. You can also think about how the divorce will affect the children, and whether any child maintenance is required. In the end, if these things cannot be agreed upon, or the remaining items that cannot be settled prior to a trial will be decided by the court after a hearing or trial. We call witnesses, make arguments and present evidence that we believe will help sway the court during hearings and trials.
A divorce lawyer like myself can help you to simplify the separation process by drafting your Stipulation of Settlement or separation agreement. My litigation experience is something that I draw upon when negotiating in court, or with the other side of a case. In these agreements, you can highlight the decisions that you have already made if you do decide to get divorced. For instance, you might address what will happen with joint and shared savings, who will be able to live in the family home, and who will be responsible for debts. You will also need to think about who will be looking after the children.
If you're concerned about any of the issues addressed above, from divorce litigation and agreements regarding alimony or maintenance, child support to property distribution, and how they can affect the divorce procedure, please get in touch. You can find more information on this blog, my website, or contact us via phone call or our online contact form for more information.