In a previous blog post, I spoke about separation agreements, and how they can sometimes be helpful, regardless of whether or not a couple decides to progress with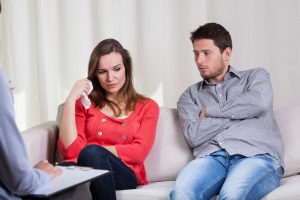 their divorce. While there doesn't necessarily need to be a legal agreement written up for people to start living apart and to say how parties should act during their separation.  These kinds of agreements, however, can be helpful in some circumstances legally. Many couples find that going through the details of their separation with a divorce attorney or divorce mediator, like me, can help them to protect their rights, improve the predictability of the experience and eliminate unnecessary arguments.
Frequently, separation agreements are particularly useful when the two parties considering divorce are involved in attempting to work out their finances. For instance, if one partner has been raising the couple's children up until now, and hasn't had a job, and the other is the wage earner, separation agreements may help to ensure that the needs of the family continue to be met. Some of my clients also find that separation agreements are useful if they haven't yet decided whether they're ready to officially dissolve their marriage with a divorce. Discussing the details of how you'll live after the divorce may help you to decide whether completing the process is the right thing to do.
What Will Be Covered by a Separation Agreement?
Separation agreements are designed to answer any questions that you and your ex-spouse might have about how finances and other concerns are handled when you're no longer living together. The agreement isn't just there to ensure that there are guidelines in place if you choose to make your separation permanent, although it can be helpful for this purpose. Often, these agreements push couples to think about who will be responsible for paying household bills, how assets and debts will be distributed after a divorce and so on. It will also encourage the couple to think about how the divorce will affect their children, by asking them to consider who will be given custody and parenting time and whether child support, spousal support or maintenance (alimony) will be necessary.
Divorce attorneys and divorce mediators like myself can be on-hand to make sure that the details of your separation agreement cover everything that might be necessary for you to continue living a normal life and that you have covered everything required to get an uncontested divorce, eventually or right away. For instance, we might discuss who will get custody of the children, and what that custody will mean to the decisions made about the child's future. We may also talk through things like visitation schedules, and what child support is required and might be in the child's best interests. If support of any kind is necessary, we can discuss what kind of expenses need to be considered, and how the issue of support should be taken to court.
Because both parties in a separation need to agree on the outcomes of the agreement, there is often some negotiation involved in the process. As a certified mediator, I have a lot of experience dealing with these collaborative type discussions. I can also offer the mediation procedure as a way to get through the questions and issues that must be addressed during a separation agreement. Some couples find that if they can negotiate well during their separation agreement sessions, they will also choose mediation as the process to finalize their divorce with too.
Drafting Separation Agreements
With the help of a divorce lawyer such as myself, it's possible for couples to simplify the separation process, and even make divorce easier for themselves in the long term. If you and your spouse have already agreed on what's going to happen to your joint assets and family home before you decide to take your divorce request to the courts, then there will be fewer things to argue about. This also means that you can initiate an uncontested divorce. Although the issues that are covered in a separation agreement can vary depending on your circumstances, some matters to cover might include:
Who will have ownership or the right to live in the family home?
What will happen to joint accounts and shared savings?
What will happen to assets like retirement accounts, investments and stocks?
Who will be responsible for debts?
Does one partner need spousal support?
Who will be looking after the children?
What kind of visitation rights will the non-custodial parent get?
Is child support necessary to maintain the child's quality of life?
Your separation agreement should ultimately answer any of the questions that you might have about how your situation will change after your divorce is final. This agreement will also be available to present to the court if any disputes or issues arise when you decide to go through with your divorce. This could make it easier to avoid any further problems if you choose to bring an end to your marriage.
To find out more about divorce options and separation agreements, reach out to the mediation and law office of Darren M Shapiro today. You can contact me either using my online form or by calling (516) 333-6555. Feel free to browse through our other blogs for additional guidance on divorce and separation processes.