In previous blog posts, we've discussed the benefits of separation agreements, and how they can affect the divorce procedure in New York. When you're unsure whether you're ready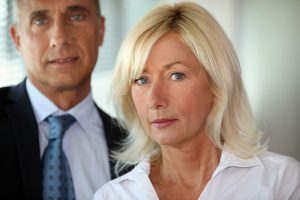 to go through with a full divorce, or you need to come to terms with your partner about your future before a divorce takes place, a separation agreement can be a useful process. Whether addressed as part of a divorce mediation process or negotiated between divorce attorneys, these agreements allow clients to lay out the details of their upcoming divorce as quickly and efficiently as possible.
If a couple negotiates a separation agreement and signs the appropriate documentation, they will have more options available to them in the future. For example, if a couple decides that they no longer want to get divorced and instead want to pursue opportunities to fix their relationships, they can simply nullify the separation agreement and go back to living together as normal. On the other hand, if the spouses involved in a separation agreement decide that they do need to get a full divorce, they will be able to apply for an uncontested divorce as all the issues were ostensibly settled in the separation agreement. This means that they won't have to argue about issues like equitable distribution, child support, child custody and maintenance in court.
Separation agreements can allow couples to avoid many of the headaches and frustrations commonly associated with divorces. They also allow for an insight into what life might be like after a marriage has ended for those who aren't sure whether divorce is the right step. However, sometimes, after consultations with your divorce lawyers, you may determine that separation agreements are not the right way forward for a couple with a problematic relationship.
When To File with Divorce without a Separation Agreement
Marriages end for several different reasons. Some partnerships end amicably, while others face several problems towards the end. There are times when you're ready to split from your partner when you may not have the patience or time to sit down and negotiate over a separation agreement before you take the issue to court. However, even if you did have the option to create a separation agreement before your divorce, there are cases wherein it might not be the right solution. As a divorce attorney and mediator, I often deal with a vast variety of different cases and find that certain people might not be as open to the idea of a separation agreement as others.
For instance, one reason you may decide to go ahead with your divorce without a separation agreement is if your biggest issue to address revolves around custody and child support terms. The needs of children are always subject to court approval in a divorce. This means that although you can outline the basics of what you would like to happen with your children after a divorce, your requests will only ever be officially legally binding when a court signs off on it.  While in most instances a properly drafted separation agreement that is deemed to be in the children's best interests will usually be enforced by the court, if the court determines the agreement is not in the children's best interests, it may not be approved and enforced. The court will need to determine what is in the best interests of the children. On the other hand, the judge also reserves the right to reject your agreement if necessary. Until the judge signs off on your child custody terms, there's nothing to guarantee that your agreement will be upheld by the courts.
Other Considerations with Separation Agreements and Divorce
Another point to consider comes down to financials. The filing of a divorce is often held as the cut-off date for marital assets. Usually, this will mean that the amount you earn after a divorce is filed and things like pensions, lottery winnings, and income will be separate property assets. They belong to you and you alone. The filing date of the divorce can also be used as the valuation date for many assets like retirement funds and bank accounts. Passive assets such as real estate may be valued at a time closer to the date of the trial or settlement. After a divorce, you're a single person with your own individual assets. However, while negotiating a separation agreement, before a divorce is filed, you are still technically married to your spouse. This means that any additional money you make while negotiating may still be classed as a marital asset.
Another point to keep in mind is that it's sometimes possible to come to terms on your divorce faster than you would come to negotiations in a settlement agreement. For instance, in any divorce, financial disclosure is a mandatory process. Sometimes, people in a divorce will not be willing to negotiate fairly. They may attempt to hold the process up by refusing to reveal information about themselves in a separation agreement. However, the court can sometimes pressure deadlines to get a case moving in the right direction.
Ultimately, until a judge signs a Judgment of Divorce, you will still be married.  Although, if a settlement agreement (separation agreement or stipulation of settlement) is submitted with the uncontested divorce package, the parties will most likely not need to step into court themselves afterwards.  Your divorce lawyer or divorce mediator, that is a lawyer, can go to court to submit it for you.   If you know straight away that there's no saving your relationship, then you may find it easier to go ahead with the divorce immediately and avoid any additional headaches by implementing a separation agreement too.
If you want to learn about your options when it comes to separation agreements and divorce, reach out to the law and mediation office of Darren M. Shapiro today. You can discuss your options in a free initial 30-minute consultation, if time afterwards is needed that is not a problem, it will be paid time, pro-rated for actual time spent. You can contact me via my online form, or over the phone at (516) 333-6555.