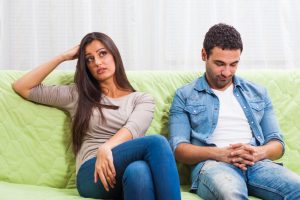 For some time now on this blog, I have been publishing these bullet point guides, which are a blend of my blogs over the years, as a solution for people who need to learn more about divorce. The end of a marriage is a complicated thing, and the complexities of your case may begin to feel overwhelming when you're approaching litigation for the first time. These bullet guides aim to provide an easy-to-access way to answer some of your most pressing questions.
In this bullet point guide, we will be looking specifically at marital and separate property in divorce equitable distribution, as well as the role that taxes might play in separating assets. We will also touch on the decisions to be made about business ownership during a New York divorce.
Defining Marital and Separate Property
As mentioned in previous blog posts and guides, the process that New York courts use to distribute assets between two parties in a divorce is called equitable distribution. This process involves sharing "marital assets" based on what the court considers to be just and fair.
Marital assets are broadly defined by the New York law for Domestic Relations as property obtained after the date of the marriage and before a separation agreement is executed, or the filing of a divorce case.
Separate property is not included in equitable distribution considerations under the Domestic Relations Law. Separate property is anything that was kept separate and either acquired before the date of the marriage, or the property that was received by one party as a gift or inheritance. Sometimes, personal, or separate property may also include personal injury awards.
In New York divorce cases, marital property can include a range of things, including retirement and pension benefits acquired within the marriage, automobiles, real-estate, furniture, stocks, bank accounts, and even business components. All marital property must be equitably distributed according to the laws of New York, unless there is an agreement otherwise.
When determining how to divide marital property between two spouses, the courts will often consider a variety of things, including the current income of each spouse, their age, their earning potential, their health, and the contributions that each person made to the marriage, both financial and otherwise.