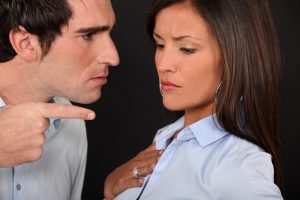 There are a lot of complicated components in family law that need to be addressed when a divorce takes place. That's one of the reasons why I'm creating this bullet point guide, to help people find the answers to the questions that are most important to them.
In today's guide, we're going to be looking at the guidelines in place for things like health insurance and medical expenses when dealing with divorce.
Ongoing Health Insurance Benefits in Divorce
In most cases under New York Domestic Relations law, the courts will consider any assets accumulated during a marriage as "marital property". However, this can leave a lot of things open to speculation. For instance, a question that often arises is how your divorce lawyer can ask a court to address pension and healthcare benefits in a divorce.
Typically, pension benefits can be subject to equitable distribution in a divorce. The pension benefits that a party accrues when married can be seen as a marital asset. However, the portion of benefits of obtained before the marriage and after the filing date of the divorce action isn't considered an asset of the marriage. Pension plans, however, often contain more than just provisions for future financial compensation. These plans often provide for continued health insurance too.
While courts consider pension plans in equitable distribution, that's not always the case for health insurance coverage. Courts issued an opinion a few years ago that a husband/s pension plan of lifetime healthcare coverage wasn't a marital asset, and that it shouldn't be split between the husband and wife. The court also noted that the wife wouldn't totally lose out in this matter, because "loss of insurance benefits" would be considered in the equitable distribution analysis of other assets.  Keep in mind also, as part of the Automatic Orders involved with a litigated divorce, health and other insurance benefits that were in place before the filing date of the divorce must continue while the divorce is ongoing unless an agreement or court order is made to the contrary.