When a couple gets married in New York, they are legally entering into an "economic partnership." Thus, absent a clear indication to the contrary, courts assume that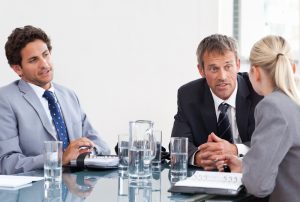 the couple agrees on certain default rules regarding the couple's assets. However, not all relationships are formed on the same set of expectations and many couples find that the process of drafting and executing a New York prenuptial agreement is beneficial, in that it requires the couple think about difficult issues that may not otherwise have come up.
A prenuptial agreement is a contract between prospective spouses that clarifies what will happen with the individual and marital assets if the marriage ends, either by death or divorce. Without such an agreement, New York's default rules will apply, which may not result in a satisfactory outcome for some couples.
Unfortunately, New York prenuptial agreements have a negative connotation, and one spouse's suggestion that the couple enters into a prenuptial agreement is often met with skepticism from the other spouse (and potentially that spouse's friends and family). However, drafting a prenuptial agreement is more about providing clarity to both parties in the event that the marriage ends.
Of course, a prenuptial agreement must be enforceable to have any legal effect. Generally speaking, New York courts will uphold a prenuptial agreement. However, the agreement must be fair to both parties and may not cover some subjects. For example, a prenuptial agreement cannot include terms outlining when a couple will try to have children, or how many children a couple will attempt to conceive.  In addition, a prenuptial agreement cannot place restrictions on child custody or child support obligations.
Drafting a New York prenuptial agreement is an important process that should be taken seriously. While spouses have the option of each retaining their own attorney to draft the agreement, many couples opt to enlist the services of a New York divorce mediator. A divorce mediator has real-world experience handling New York divorce cases, and knows what issues commonly lead to failed marriages and what pitfalls to avoid. A New York divorce mediator can help couples get out in front of some of the more difficult issues and discuss them face-to-face. With a mediator's assistance, spouses can collaborate on creating a document each spouse feels right about, rather than relying on the advice of separate attorneys who, by the nature of their agreement with the spouse that retained them, only have that spouse's best interest at heart.  Each party would be recommended to work with their own review attorneys to fully understand the agreement they came up with in the mediation.
Are You Looking for an Experienced New York Divorce Mediator?
If you are engaged to be married and are considering a New York prenuptial agreement, contact the Law and Mediation Office of Darren M. Shapiro. He has been a New York family law attorney many years now and has extensive experience as a divorce mediator. Through his thoughtful and comprehensive approach to prenuptial agreements, you can be sure that your marriage is starting off on the right foot. To learn more, and to schedule an initial consultation, up to the first half hour is free, with Attorney Shapiro today, call 516-333-6555 today.  Mediating couples would need to schedule the consultation together.
See Other Blog Posts:
Can a Judge Force the Sale of a Marital Home in a New York Divorce?, Long Island Family Law and Mediation Blog, November 17, 2018
What's the Difference Between Divorce Mediators and Review Attorneys?, Long Island Family Law and Mediation Blog, December 19, 2018