There are many different ways to handle the complexities of a New York divorce. Often, as a divorce attorney that also offers mediation and collaborative law, I receive calls from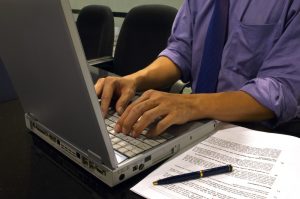 clients who aren't sure what kind of process they want to use for their marital issues. In some situations, clients may want to access my assistance for legal advice, but then they also want to use me as a mediator too. Unfortunately, this isn't an option that I can provide, because, in my view, it would potentially harm the neutral ground required for a successful divorce mediation process.
In New York divorce mediation, I find that the process works best when both spouses come together in neutral territory and discuss their issues with a third-party who is objective in the case. If, as an attorney, I met with one side of the case before mediation, then this can lead to discomfort for the other party. Some clients would even feel as though they're not getting a "fair" experience. Though, in some rare instances, it's possible for me to have a very brief conversation with one spouse before the mediation begins, however, I wouldn't give my legal advice until the person indicates that they're happy to use my service as an attorney, whether that is review attorney, negotiator or litigator.
If it turns out that the person that I speak to wants to use my services as a divorce mediator, and their spouse is willing, then it may help for the spouse I had talked to before to reveal any information he or she had shared with me one-on-one. This can "clear the air" for a mediation process.  This way each person can consent to mediate with me with full disclosure of all information. Typically, however, I will recommend that spouses interested in divorce mediation bring the other party to their initial consultation so that we can all discuss the process together.
Separating the Review Attorney from a Mediator
Ultimately, the role of a mediator is to support both parties in a divorce, to reach an agreement, from an objective and neutral perspective. If a spouse feels that they need support from a divorce attorney prior to mediation, I would recommend that they seek help from an alternative review attorney before speaking to me as their mediator. If a person goes to an attorney, but in their role as a divorce mediator, like me, for a conversation and then decides that they want to use that same mediator for their divorce process, there are different options available. Some individuals may choose to retain me as their divorce lawyer and look for an alternative mediator that both spouses feel comfortable using. I would then work as the client's review attorney, while the other spouse hires their own review attorney.
If a client retains my services as a review attorney, and the other spouse does not want to use mediation, I would be able to represent my client in a negotiation with the other side and their lawyer, in either a collaborative law, traditional settlement negotiation or litigation case.
Typically, if I engage in an initial consultation with a couple as their divorce mediator, then my general practice would be to not switch over to be a "lawyer" for one side as a litigators, attorney, or collaborative law provider. Generally, I believe that it's best to remain neutral to them. If people come to me searching for a divorce mediator, then they're expecting to interact with a neutral party. By maintaining my status as a mediator and avoiding any future attorney entanglements, I can reassure my clients that they won't have to worry about me becoming their adversary in the future.
As a divorce mediator, I remain a neutral force, working with both the husband and wife in a divorce case, to help them overcome various issues in their separation. Mediators do not provide legal advice for either side in a divorce case, as this is the responsibility of the review attorney – the lawyers that people hire to guide them behind the scenes of a mediation and give them legal advice as they work through their case. If a client chooses for me to become their review attorney, then I will be able to prepare them for their mediation sessions, discuss issues after a mediation, and review the settlement agreements that are created during mediation. It's also possible for review attorneys such as myself to prepare and submit divorce packages once agreements are officially made.
Do You Need a Divorce Mediator or Review Attorney?
I provide a number of different services so that people can decide whether they would rather use me as a collaborative lawyer, review attorney, negotiator or divorce mediator. However, I believe that it's essential to maintain the right attitude towards the case depending on my role. When I'm a divorce mediator, other review attorneys might make suggestions, through their clients, that ask me to edit the settlement agreement that I prepared, but I wouldn't be working specifically for either side in the divorce. As a divorce mediator, I help facilitate the agreement on all the issues that need to be decided in a divorce, separation, pre-nuptial agreement, postnuptial agreement or other family law issues.  I go over things like parenting time and custody, child support, maintenance, and the equitable distribution of marital debt and assets.
To learn more about using me as either a review attorney or a divorce mediator contact my office at your earliest convenience. You can get in touch at (516) 333-6555.