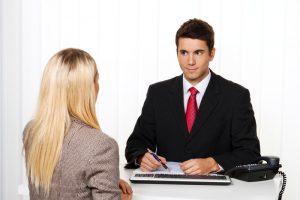 Legal matters are complex in virtually every aspect of law. It is preferred to deal with a legal professional that has had years of training, experience and education to prepare them for your case. In the family law space, which governs cases surrounding divorce, child custody, child support, family offenses and other issues, legal professionals are also an important tool in separating yourself from the case emotionally, so you don't make rash, dangerous decisions.
The complexity and emotional elements of family law mean most will advise against representing yourself in a separation or divorce case. Working with a family law attorney will give you access to important guidance, experience, and support when you need it most.
Most people will either hire a lawyer themselves, or have an attorney assigned to them in a case where a fundamental right such as freedom, parenting time, or custody is at stake. However, there may be other options available for those who simply can't access professional counsel in a situation where the finances are not there to hire an up-front representative or to have a lawyer assigned to represent them.
Leveraging Consultant Lawyers in Family Law
If a person is unable to manage the legal fees associated with a divorce, separation, or similar case, they may start to consider the option of self-representation. While this is never the recommended solution for any party, it may be a necessity in some cases. When a situation prevents you from accessing the of record representation of a professional, the best way to protect yourself against common mistakes and issues, is to ensure you can still access the guidance of a divorce consultant lawyer when you need it.
If someone chooses to represent themselves in a divorce for any reason, it's always better to consult with an experienced attorney, with plenty of knowledge about the rules and guidelines of matrimonial law. Having legal advice behind the scenes is a far better alternative to having no support at all. This is where consultation agreements and services can become extremely beneficial.
Paying a knowledgeable attorney to guide you in the right direction may not be as effective as having the same professional on-hand to fight your case, but it is a viable option in the right circumstances. If you can't have an attorney to represent you, working with a lawyer willing to offer consultation may be the next best thing. This is why I offer alternatives, after the free initial consultation, to make my services and guidance are still available to anyone that wants to and can manage to pay for consultations but perhaps can't afford an upfront lawyer.
What Does Consultation from a Divorce or Family Lawyer Involve?
The exact services and support offered by an attorney working as a "consultant" on a case might vary. In some cases, the other side in the case might be invited to send a settlement proposal outlining what they hope to achieve from the case. The party with access to the consultant can then address the details of the proposal, and the consulting lawyer provide advice on how to make a counter proposal.
Working with a consultant on the details of a family law case is something a client might do at various points throughout the case, until a final settlement is eventually agreed upon. After all, the vast majority of divorces in New York will end with a settlement before a trial actually ensues or is completed.
In a previous blog, I discussed the concept of leveraging consultation and professional advice to negotiate a settlement agreement, in the form of a separation agreement. However, it's also possible to consult with an attorney in a divorce case, started by either side. In this case, it's often important to draft, serve, and file the appropriate legal papers throughout a proceeding, and a consultant can assist with this.
Clients can work with a consulting lawyer to draft and respond to legal papers including Summons, Complaints, Answers, Counterclaims, Requests for Judicial Intervention, and Conference Requests or orders with the party to the case representing themselves or acting "pro-se" (the legal term for self-represented). Your consultant may also help with:
Notices for discovery
Demand for Interrogatories
Responses to discovery demands
Pendente lite motions
Opposition papers
Cross-motions
Replies to opposition papers
Stipulations of settlement
Proposed statements of disposition
Direct Exam Questions
Cross-Exam Questions
Closing Arguments or Summations
Addressing the Elements of a Divorce with Consultants
Depending on the type of consultant you work with, there are various opportunities to seek advice and guidance at multiple stages in the divorce case. By the time a divorce case comes to a close, various factors need to be agreed upon or decided by the court, including grounds, parenting time and custody, child support, the waiver or payment of maintenance, and orders of protection. Divorce lawyers can also consult on the equitable distribution of marital assets and debt.
In future blogs, I'll break down some of the points associated with consulting on these various issues, which might take place either in a divorce case, or as a separate case. Family offense, child support, custody and parenting time cases are often handled as separate cases in family court (if a divorce is not pending in the cases of support and custody).
In many of these circumstances, a pro-se (person representing oneself) can consult with their attorney about how to prepare for court appearances and conversations with the other side. They can also access debriefing guidance following court appearances.
Consulting guidance through these stages will never be as effective as having a lawyer represent you as the attorney of record in a case, as most people aren't aware of the various nuances of family law. In certain situations, a consultant might also be able to give some guidance on how to handle the trial at the end of the case if it is not settled beforehand, where various rules, such as the rule of evidence, applies.
Notably, however, trials are notoriously difficult to manage without legal assistance, as legal professionals require years of practice and education to become proficient in trials. So, again, this is a time, if not before, that someone would really want to have an experience matrimonial lawyer representing them in court.  But, at a minimum, someone representing themselves would want to prepare with their consulting attorney: opening statements; direct examination; cross-examination; summations; exhibits; objections; and other trial strategies.
Is Working with a Divorce Consultant Attorney a Good Idea?
Ultimately, a legal professional would never advise a client to consider representing themselves if an alternative form of professional representation was available. However, in circumstances wherein accessing the assistance of attorney is not possible, a consultant could be a necessary alternative.
Feel free to contact our office if you are interested in a free initial consultation.  Up to the first half hour is free.