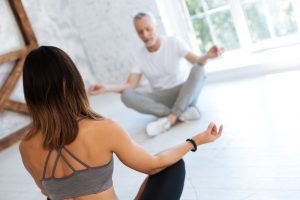 Welcome to the last edition in our series of articles and guides on parenting time and visitation. Through the course of this series, we've talked about various factors which might be relevant when you're making decisions about visitation and parenting time following a divorce.
Although all aspects of divorce can be stressful, choices made about the care of children are often the ones that cause the most complexity for many of my clients. Each parent may believe they are doing what's best for the child when they ask for specific agreements and orders to be made. However, not all parents will naturally agree with each other about what should happen next.
In this segment of our parenting time bullet point guide, we're going to be looking at the concept of mindfulness in child custody and parenting time arrangements, and what may happen if you decide to discuss visitation issues during mediation.
Mindfulness and Parenting Time
More often than not, the parents I work with are focused almost exclusively on making sure their child is properly cared for following a divorce. For most parents, this usually means ensuring that they get either primary custody, or the right visitation and parenting time to allow them to build deeper relationships with the child over time.
Mindfulness is important in parenting and visitation time decisions. This can mean taking the time, before negotiating your case to let any knee jerk and emotional reactions on topics pass to get a clear perspective.  Approaching the decisions to be made from a calm non-reactive state can help see things from a different untarnished perspective. The orders made by the courts in New York are issued based on something called the best interests standard. This means the courts will always endeavour to protect the needs of the child and put their best interests first. To ensure you get the kind of order you want out of a case, it's useful to ensure you're considering the best interests of your child too. Approaching things from a calmer still place might help a person get there.  Sometimes this means taking a pause.  Someone might ask to have time to consider a position, if they need time to let the emotional reaction pass.  Taking a moment, a day, or more might be what is needed to get to a place where agreements that can work for the children and family is sometimes what is needed.  Some people use exercise, meditate, talk it out with their lawyer, friends, therapists or use other techniques to get to a place where they can see the next right move more clearly.
When working with clients on issues involving visitation and parenting time, I often discuss their thoughts with them about how much parenting time they believe is important for their needs, or how they believe time with another parent should be restricted for the child. During these discussions, it's helpful to come to an understanding of why the parent feels a certain way about visitation, and how that issue should be presented to the court.
As a family attorney, I can also remind my clients that the child is likely to have wants and needs separate to their own. Often, it's important for the mother and father to step back from any anger or resentment they have towards their partner during visitation time decisions and think from the perspective of the child instead.
Unless specific circumstances are in play, most courts will agree it's in the best interests of any child to have a relationship with both parents. This means that any parent with primary custody will need to ensure they are still allowing for the other parent to develop a relationship with their child.
If you believe that having regular visitation time with the other parent is not in your child's best interests, discussing why that might be with a family law attorney such as myself can be helpful. In some cases, it is appropriate to take an aggressive approach, highlighting the bad behaviour of the other parent, and using experts to help explain why that behaviour is having a negative impact on the children.
Discussing Visitation During Mediation
The decisions made in the New York courts about parenting time, child custody and visitation will always be left to the discretion of the judges whether to sign off on an agreement the parties make or how to decide a case if it is left to the judge. While parents litigating child custody or getting a divorce can usually make their own decisions about things like equitable distribution and spousal support, the courts need to ensure the best interests of the child are being addressed with any custody or parenting time arrangements. However, many are able to fashion their own agreements and suggest potential parenting arrangements to the courts with the help of a mediator.
Using a mediator to explore potential solutions for parenting and visitation time can be extremely useful for some parents. Often, mediation is a good option for parents still on amicable terms, who have shared beliefs about what's right for the child. After giving mediation a shot, sometimes one or both sides have decided that it is impossible for the parents to agree. They might then they would be better off pursuing the issue in litigation instead. But, having felt out the issues in mediation, some decisions might have been made and the places where the parents are further apart identified.
During a meditation session that involves a discussion of parenting time and visitation, I will always try to be as transparent as possible with my clients, explaining what I can and cannot do. I can shift to a role as a drafting attorney to present parenting time agreements to the courts with the couple, but I cannot act as a litigator for either party, or a review attorney for either side, as I must retain objectivity, as when I am the mediator, I am neutral between the couple. Each side is advised that they may utilize their own review attorneys who is not neutral.
Parenting time and visitation discussions can come at an earlier or later stage in the meditation discussion since we also need to discuss things like child support and add on expenses for child support. We will also need to discuss decision making for the child in addition to parenting time requirements. Some couples will pause their divorce at legal separations for various reasons, which requires a slightly different approach to drafting certain agreements.
During mediation, sometimes it might be helpful, when we run into stumbling blocks or have certain issues to utilize other experts to join in and assist with a discussion of parenting time and visitation, financial matters, or other aspects. This may be necessary in some cases, but many parents may also be able to draft agreements with my help and the assistance of their review attorneys without extra expert support.
If you have any questions about the issues above, or you would like to discuss your own concerns about parenting time and visitation agreements following a divorce, contact my office. Free consultation sessions are available for up to thirty minutes. You will need to get a consultation together with your partner if you are considering using me as your mediator.   To get on our calendar you may either get scheduled via a phone call, or you can contact my office using the form on this website.