There are many complex cases to consider in the world of family law. Some of the most often-discussed cases include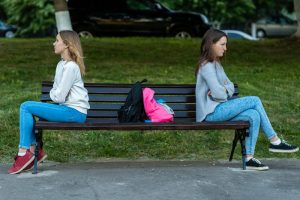 those to do with divorce, child support, child custody and parenting time cases. However, there are also instances in which a parent may be accused of neglecting or abusing a child – either in a case brought in family court or outside of court after a CPS or ACS investigation.  Child neglect can appear in many different allegations, from a parent being accused of being unable or unwilling to provide their child with the right food and hygienic care to keep them healthy, to a care-provider being accused of neglecting to give a child the expected education.
The law says children are entitled to an education. If a parent fails to provide their child with that education, the belief is that they could be harming that child's future and making it harder for them to succeed in life. As such, issues with education are often referenced in cases regarding abuse and neglect.
In New York, the family court defines a child suffering from educational neglect as an individual under the age of 18 whose mental, emotional, or physical condition is either impaired or in danger of becoming impaired because of a failure on the behalf of the parent to provide the right level of education. Parents are responsible for supplying children with an adequate education in accordance with the New York Education law. Continue reading ›