Going through a divorce is a difficult process at the best of times, but it can become particularly complicated when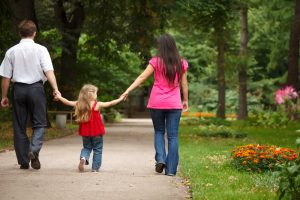 there are children to consider. When arranging your litigation strategy with a divorce attorney, you'll need to think about things like who should be paying for child maintenance. There are also concerns to address about what sort of visitation and parenting rights need to be implemented for the best interests of the child.
Our bullet point guides have been on hold for a while. However, the issues surrounding litigation for children will be particularly important now that we are beginning to return to work from the offices and courts are allowed to accept new filings for divorces in the New York Supreme Courts or child custody and parenting time issues in family court (they were not deemed essential during the New York on pause order) after COVID-19. If the court deemed any single matter "essential" then children litigation issues could be heard prior to the reopening for which we are in Phase 3 now on Long Island at the time I am writing this blog.
In today's bullet point guide, we'll be focusing exclusively on some of the issues that may need to be addressed during divorce litigation when children are involved. Continue reading ›