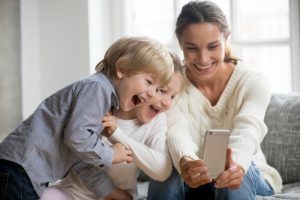 At the time of writing this blog, the New York Courts are still only willing to accept new cases that it deems essential to help reduce interactions in the times of the COVID-19 coronavirus. This means that many issues have been put on hold for the time being.
In cases of child custody or divorce, it's common to feel as though all of your issues are essential. However, the court may not be willing to hear them unless they can see a reason for the case being an "emergency". One thing that is generally not dealt with, at this time during the coronavirus pandemic, as an emergency is child custody and parenting cases. However, there's always a chance that a court could choose to accept any particular case as an emergency or essential when considering an application.
Recently, I've received a number of calls from parents looking to limit parenting time or that are concerned that they are not getting their parenting time because of COVID-19. The starting point in this situation is to remember that if an order already exists for custody and parenting time for a parent, then the starting point for any analysis is that order. There should be a presumption that this order is the proper custody and parenting time that should happen. However, if there are health concerns posed by the pandemic, for example, there might be exceptions.
Addressing Parenting Time In Difficult Circumstances