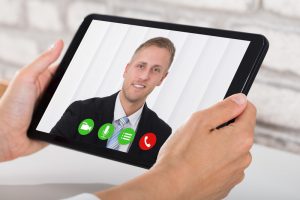 Even in challenging times, when the courts aren't operating as normal, our lives continue to progress, with various unique concerns to consider. Throughout New York and Long Island today, there are many people struggling with things like child custody concerns and making decisions about parenting rights. Unfortunately, at the time of the writing of this blog during the coronavirus pandemic, since the courts are closed for new filings right now (except for cases deemed essential and emergency matters), it can feel as though you're stuck in limbo, unable to make progress.
The good news is that people in search of new solutions for the best interests of both themselves and their children can still get help using a family law and divorce mediator like myself. Mediation has always been a useful mode of alternative dispute resolution for couples who prefer to maintain an amicable relationship with the other parent to their child or spouse in a divorce. However, mediation also has other benefits. For instance, for unmarried couples, it can be a useful way to discuss issues that need to be addressed when ending a serious relationship, particularly for couples with children. For married partners, mediation can also offer a more reasonably priced and quicker way to get the courts to approve an order that's suitable for both you and your partner, without exposing yourselves to litigation.
During this challenging time, I and many child custody and divorce mediators like me are doing our best to assist people with the child custody and parenting issues that they face during the pandemic.
Using Child Custody Mediation to Discuss Complex Issues
Parenting time issues and child custody problems are still impacting a lot of families during this difficult time. In fact, many people are more nervous about parenting time issues right now, as they're concerned about their children spending time with other parents due to fears regarding lack of social distancing. Even parents that are committed to following the health and safety regulations laid out by the government might present more of a risk to children depending on their profession, or status as an essential worker.
At the same time, many parents can also feel that the other parent is attempting to limit their parenting time without due cause. Compromises and ground rules can be made depending on the case, such as guaranteeing that social distancing guidelines will be followed or setting aside make-up time and alternative access scenarios. For parents who are unable to spend time with their children in-person at this time, it may be possible to use video conferencing instead.
With divorce mediation, I can provide couples, married or otherwise, with the guidance that they need to come up with some new decisions and strategies during this difficult time. Although it might not be possible to get orders approved or make modifications to existing orders until courts are re-opened, we can still progress with mediation sessions using Skype, Zoom, three-way calls, and other modes of communication. With the help of a divorce and family law mediator that also is a family law and matrimonial attorney, we could even draft agreements that both spouses feel comfortable with. This will be useful when it comes to making an application to the courts when they're back operating as normal.
Making Agreements Through Mediation
Mediation for both married and unmarried couples can help with addressing concerns about everything from parenting time to custody agreements in this current environment. While most courts sign off on voluntary agreements that have been drafted properly by a family law and divorce lawyer, nothing is binding for children until the court can sign off on it. However, if both sides of the couple feel comfortable following a set of rules for visitation or parenting time during this pandemic situation, then there's nothing to stop them from using the rules that they design for themselves until it's safe to take the issue to court. While nothing is binding for children until courts sign off on it, properly drafted and executed agreements can be deemed as evidence by a court, in their discretion, as to what is in the best interests of the child(ren).
Although this is a difficult time for a lot of parents, it's also an opportunity in some circumstances, as spouses and partners that have previously struggled to find time to get together and discuss agreements will have a new mode of communication. I have been offering mediation options over call and video conference for some time now. However, some couples have still found it hard to come together for a discussion using these methods. Now that more people are spending time away from the office and working remotely with flexible arrangements, certain couples might find it easier to address their needs.
During this time, we can discuss a wide range of concerns, and make plans for the future, even if the courts are unlikely to hear your case or respond to your documents straight away. Ironing out how you would like to proceed with things like child maintenance or support, custody awards, and parenting or visiting times now could save you crucial time in the future.
Mediating Over Child Custody Issues
Child custody and visitation or parenting right issues are some of the biggest concerns that both married and non-married couples face when splitting. In this time of crisis, many couples have more concerns than ever before to consider, particularly regarding things like social distancing and keeping their child safe. Although the courts are only accepting cases that they consider to be essential or "emergencies" at this time, that doesn't mean that you have to stop making progress on your case.
If you would like to discuss the option of mediation for child custody and parenting time issues with your spouse or partner, you can contact my office today. Couples that want mediation as their mode of resolution will need both be on the initial consultation together as I am neutral as a mediator and it is not my practice to consult with one side prior to speaking with both sides of the matter. Your first consultation is free (up to thirty minutes), and we can have a discussion with you and your partner through three-way call or video conferencing. Contact me using my online form or reach out over the phone at 516-333-6555.